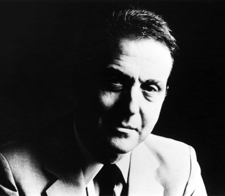 Aldo Ciccolini: Emil Gilels: Marvelously unique
I had the immense pleasure of meeting Emil Gilels on two occasions. Once we both worked as members of the jury in the Marguerite Long-Jacques Thibaud International Competition in Paris, and later we met again at the Nolant Festival, where the great russian pianist was invited to perform.
I still remember the program of that recital with unfaltering admiration. The Beethoven Sonata "Les Adieux" was performed in an overwhelming manner while a selection of lyric pieces by Grieg was rendered with extraordinary sensitivity.
Last in the program were compositions by Rachmaninoff which convinced everybody that Emil Gilels  was an outstanding artist with magical technique and inimitable musicality. It would be pointless to try to make
comparisons: there has been only one Emil Gilels, marvelously unique.
Aldo Ciccolini.
Paris 23.08.2010